Learn more about three community groups and families who made volunteerism a core value in their lives.

As we prepare for Time for Art: A Celebration of Volunteers, we want to highlight the finalists for our 2021 Volunteer Awards. These individuals and groups have gone above and beyond to serve their communities over the last year. Be sure to register for Time for Art to see which finalists will be announced as winners!
The Community Family Volunteer Award honors a community group or family who has made volunteerism a core value and contributes significant time to help community-based programs and organizations. Thanks to your votes, the following individuals were selected as finalists in this category:
Name: Bridgette & Jovountae Robinson
Organization: Bridge Under the Bridge
Bridgette & Jovountae began feeding people after the derecho, when they cooked for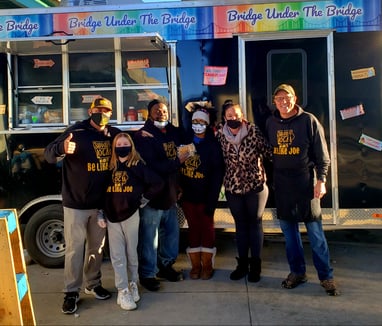 their neighborhood with the food they had so it didn't go bad due to power outages. This initiative, which was started out of their own pockets, has now become a nonprofit organization that serves numerous individuals in the community. In addition to offering free hot meals every day, Bridge Under the Bridge hands out food boxes to families in need on Tuesdays. As the year continued, Bridgette and Jovountae continued to go above and beyond to help people in need. Recently, the organization put together 117 Blessing Bags, which contained toiletries, gloves, hats, and blankets for people in need. They also held a toy and blanket drive, which brought in hundreds of donations to families.
Bridgette, Jovountae, and their organization are a sustainable spot for people in need to get a meal or food box to help feed their families. Their show of support for the community is rubbed off on others and increases the "pay it forward" mentality, thus making the community a better place.
Bridgette and Jovountae gave 1,200 to the community within the 2020 calendar year.
Name: The DeWees Family (Chandler DeWees, Tim DeWees, Lisa DeWees)
Organization: Horizons Meals on Wheels
In 2020, the DeWees family dedicated their summer to supporting Horizons through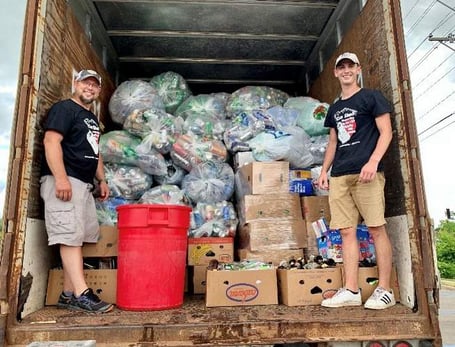 serving meals and forming partnerships with area organizations to help support Horizons' Meals on Wheels program. Chandler formed a new partnership between Horizons and the Can Shed and raised over $28,000 to help support Meals on Wheels. Tim and his wife Lisa have supported their son's efforts with the Can Shed by soring cans, along with preparing and delivering more than 4,000 meals for home-bound seniors across the area.
These contributions came at a time when the pandemic caused financial stress due to fundraiser cancellations and an increased need for services in the community. Because of the DeWees family's efforts, Horizons was able to continue feeding vulnerable older adults during the pandemic, as well as form a relationship with the Can Shed to continue fundraising for the program in the future.
The family dedicated 500 hours to serving Horizons within the 2020 calendar year.
Name: Sally Clapp & Family
Organization: Jones County Sleep in Heavenly Peace, Animal Welfare Friends, St. Paul's Lutheran Church, Rachel Dales Pumpkin Contest, HACAP Mobile Food Pantry, Anamosa School Concession Stands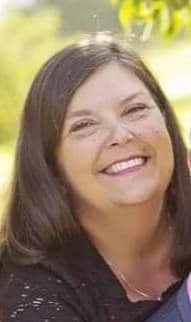 After the death of her daughter Rachel in 2013, Sally stepped in to help raise Rachel's three children—Logan, Emma, and Addy—and showed them what it means to volunteer and give back to the community. Sally and her grandchildren volunteer in numerous organizations throughout Jones County. They have been heavily involved with Jones County Sleep in Heavenly Peace—helping build over 150 beds in less than 18 months—as well as walking and socializing with dogs at the Animal Welfare Friends Shelter.
Along with volunteering, Sally also raises awareness to honor her daughter. The same year her daughter passed away, Sally started the Rachel Dales Pumpkin Decorating Contest. All proceeds from the contest are donated to the Jones Regional Medical Center to help area cancer patients and give back to the community who has supported them.