Thank you to everyone who took part in this year's Day of Caring!
It was overcast with a chilly high of 50 degrees, but Day of Caring went off without a hitch on Thursday, May 9! It might not have been the warmest in the last 26 years, but it was just as memorable.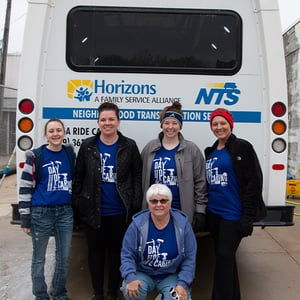 "It's fun to see teams working together and accomplishing so much in one day," said UWECI Senior Manager of Volunteer Engagement, Sue Driscoll. "The agencies are so grateful for all the work that's done and friendships they have built with the companies and volunteers."
One of Cedar Rapids' largest organized volunteer events, Day of Caring brings together local businesses and area nonprofits to work together for our community. While a few of the outdoor-based projects had to be re-scheduled for the coming weeks, many stayed on track, choosing to bundle up and brave the cooler weather.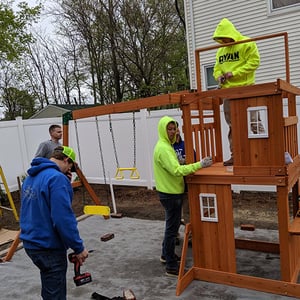 From waterproofing the deck and planting trees at YMCA Camp Wapsie and planting leeks at Matthew 25 to working in the Feed Iowa First garden located at Collins Aerospace and power washing at HACAP, the volunteers were rays of sunshine on a cloudy day.
"I was excited to partner with United Way for Day of Caring this year," said Joe Clark, Collins Aerospace employee and Feed Iowa First Board Member. "I am incredibly thankful for the volunteer effort put forth by so many to support [Feed Iowa First's] mission of providing fresh produce to those in need in our community."
The indoor projects kept the day interesting, too. A few included: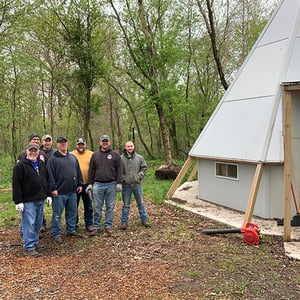 Once all the projects are completed, more than 1,200 volunteers will have completed 121 projects at about 45 nonprofits, equaling about 7,000 volunteer hours being put into our community!
"The day was well organized and we were able to accomplish so much," said Lauren O'Neil, HR Green employee and Young Leaders Society Member. "It gave us the opportunity to give back to [Camp Wapsie], which provides a great service to children, families, and companies in our community."
Alongside Day of Caring, Women United hosted a diaper drive to benefit the Eastern Iowa Diaper Bank,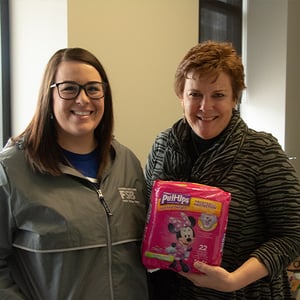 which brought in a record of more than 94,000 diaper donations and counting!
Thank you to everyone who participated in Day of Caring and the diaper drive—and everyone who will be completing projects in the coming weeks. Be sure to checkout the highlight video below and tag us in your posts on social media using #uweci.